Link Storage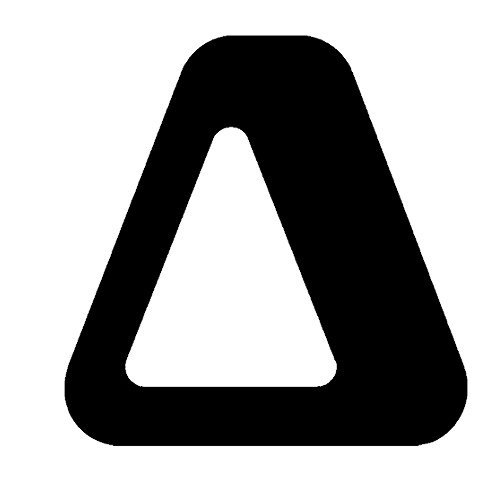 Canopy
Sync your Canopy files to your desktop
Link Canopy
Work on your Canopy files directly from your desktop
How does it work?
Save time by working on your Contacts, My Files or Internal Files documents directly from your desktop. Odrive will automatically sync changes back up to Canopy that you make. Any changes made by others in your organization will also be brought down to your computer.

Moreover, Odrive first shows your Canopy files to you as placeholder files that don't take up any disk space. Odrive will not download any file content until you first try to access the file. You'll be able to have all of your available files from Canopy at your fingertips without taking up disk space or network bandwidth until necessary.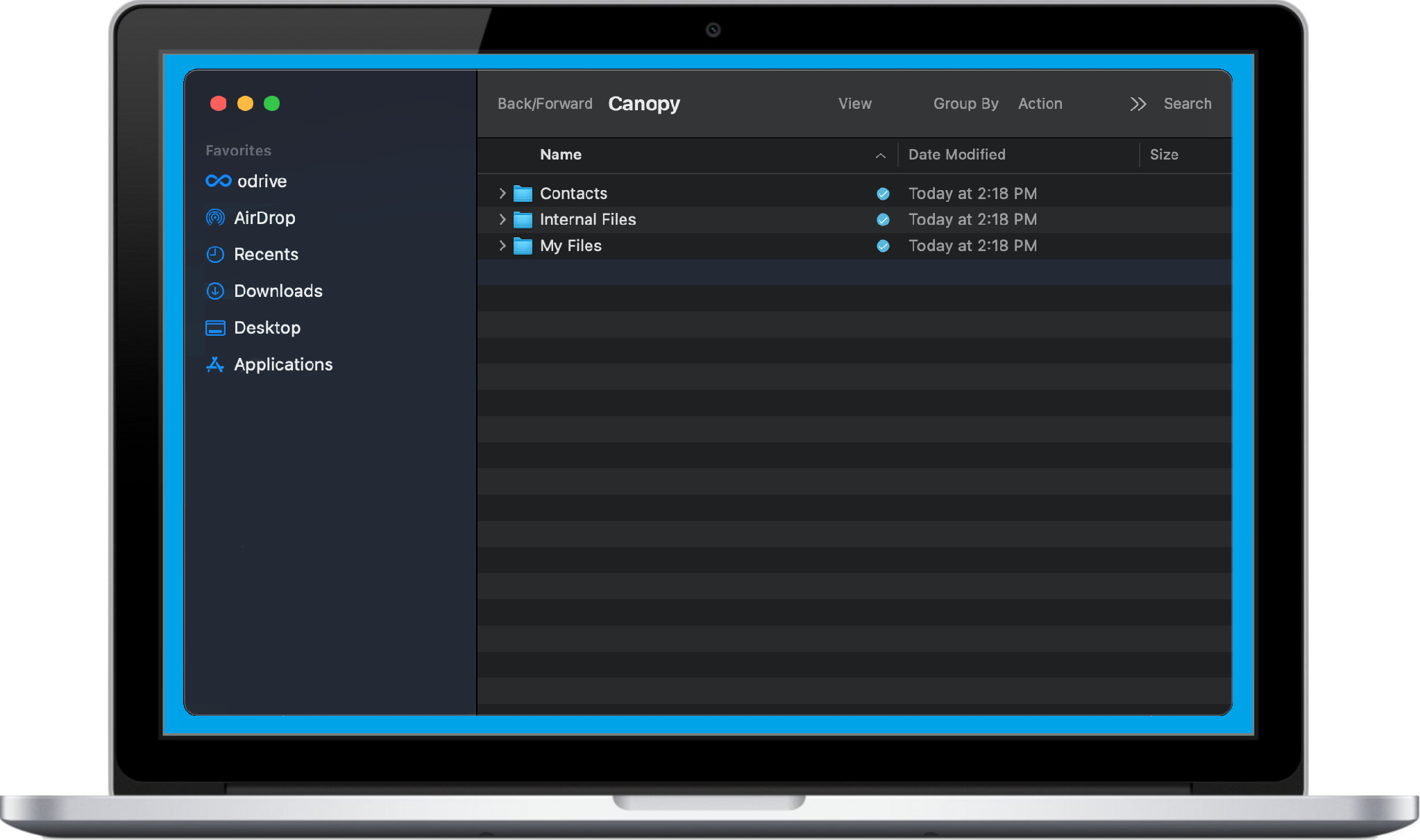 Why Odrive?
It's
FREE
to link your Canopy storage through Odrive. (You do need to have a
Document Management
license with the Canopy service to enable access, however.)
Accessing your files through Odrive also gives you some additional capabilities that Odrive provides for any of your linked storage, such as sharing options, setting up backup, and more.
Finally, Odrive is a trusted partner of Canopy. The
Canopy Virtual Drive
solution was co-developed between Canopy and Odrive to help give Canopy users better access to their files.
We generally recommend using Canopy Virtual Drive where possible, but the Odrive client may be useful in certain situations such as if:
* You are a MacOS user. (Odrive supports Mac, Windows, and Linux)
* Your company uses
multiple storage sources
and you'd prefer to just use one sync client.
* You are interested in a specific
feature
that is found in Odrive but not Canopy Virtual Drive.
Sign in with your Canopy credentials to link your account
Once you've linked your Canopy account, you'll be able to interact with your Canopy documents directly through Mac Finder, Windows Explorer, or via command line on Linux.
Keep existing Contact and Folder Access permissions
All existing Canopy-level permissions on Contacts and Folder Access are obeyed. Your users will only see what they normally have access to within Canopy. So it's safe and easy to try out Odrive. There's no need to worry about opening up any security holes or spending a lot of extra time on initial configuration.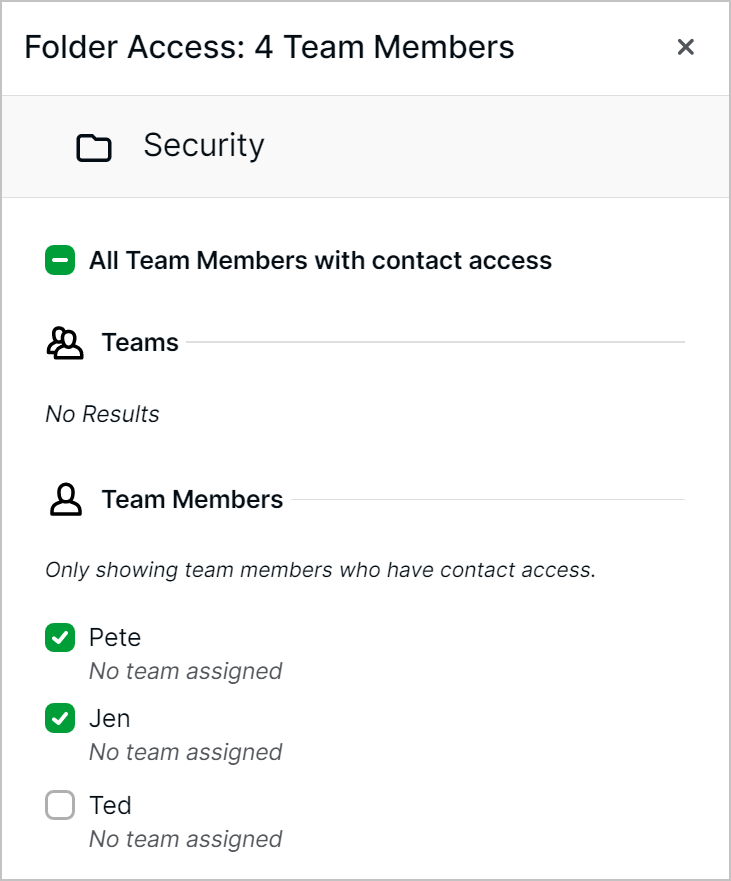 Sync for all storage
If your company uses other storage (such as SharePoint, Google Drive, Box, and more), your users can link it to Odrive, too, giving them one place to access all of their files.
We also provide other solutions to bridge the data between Canopy and your file server or other storage. Inquire with our sales team at
sales@odrive.com
about any complex storage requirements you may have.
Share files with anyone
Weblinks: your users can share documents in Canopy even with people that aren't in your Canopy account by sending them a secure weblink. Add a password or expiration date to further safeguard your data.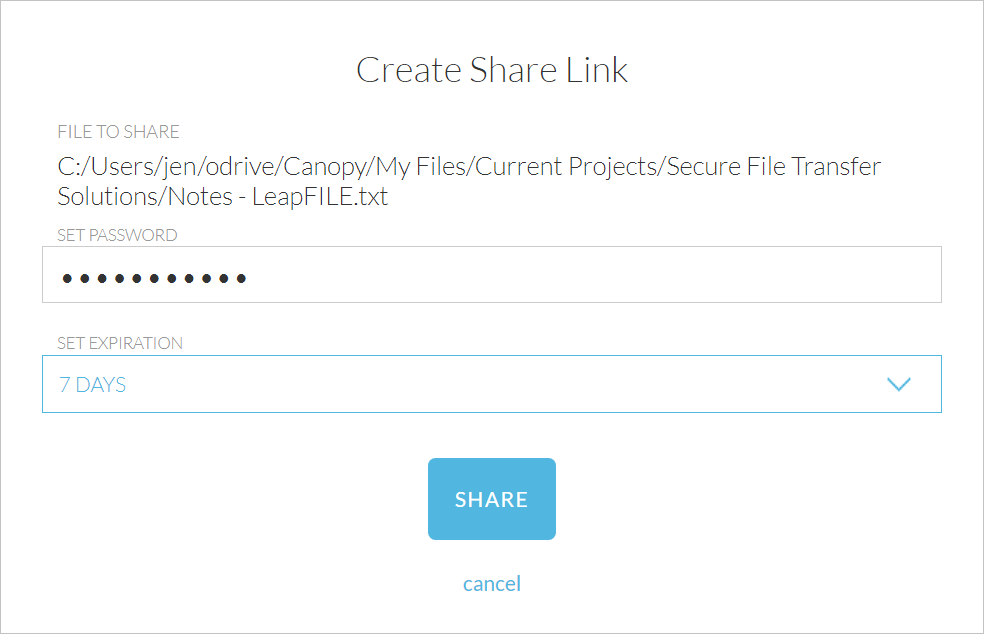 Enable collaborative sharing
Spaces: create an Odrive Space for a team to share a specific folder in your Canopy account collaboratively. Invited space members will see the Space in their own Odrive folders and can sync with it just like any other storage they've linked to their Odrive account. Once your project is over, you can remove anyone from the Space to revoke access to it.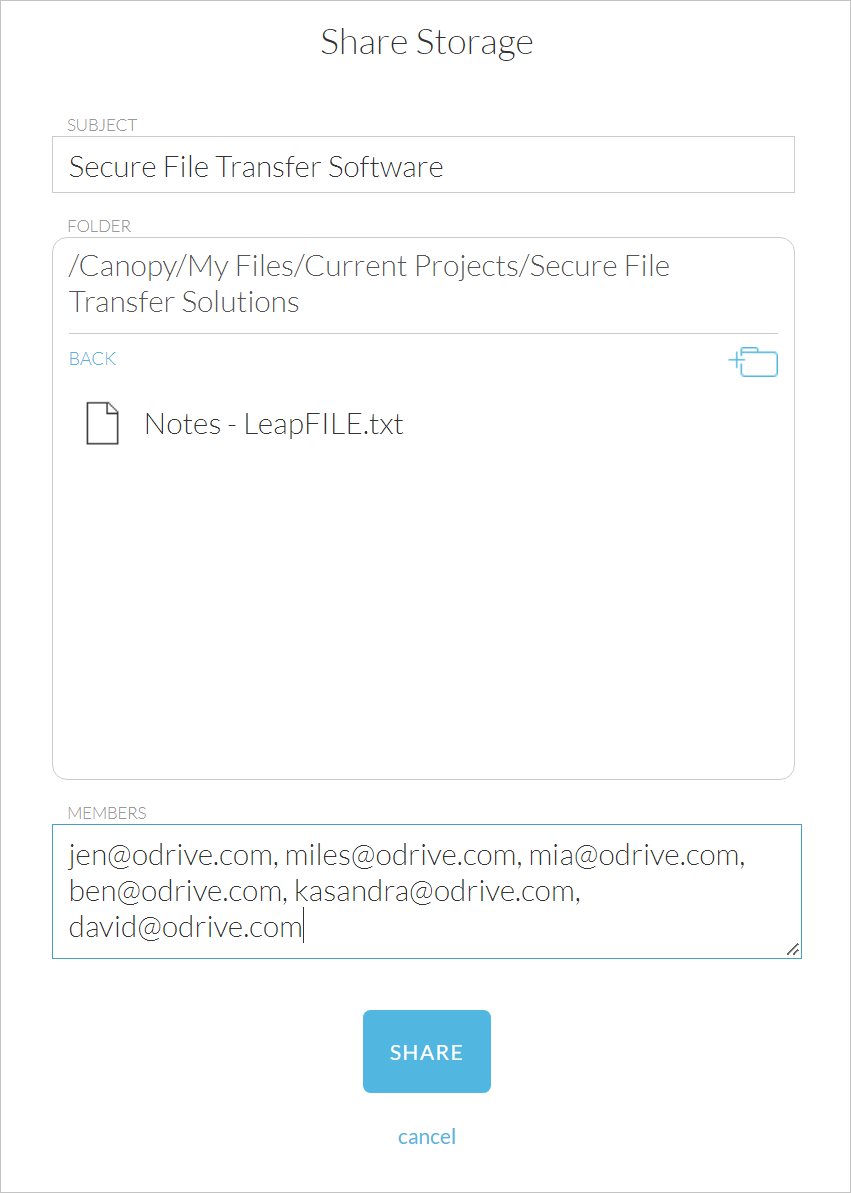 Save disk space and bandwidth
Placeholder files allow users to see everything in the cloud without downloading any files until they need it. Save valuable disk space and bandwidth for users on the move.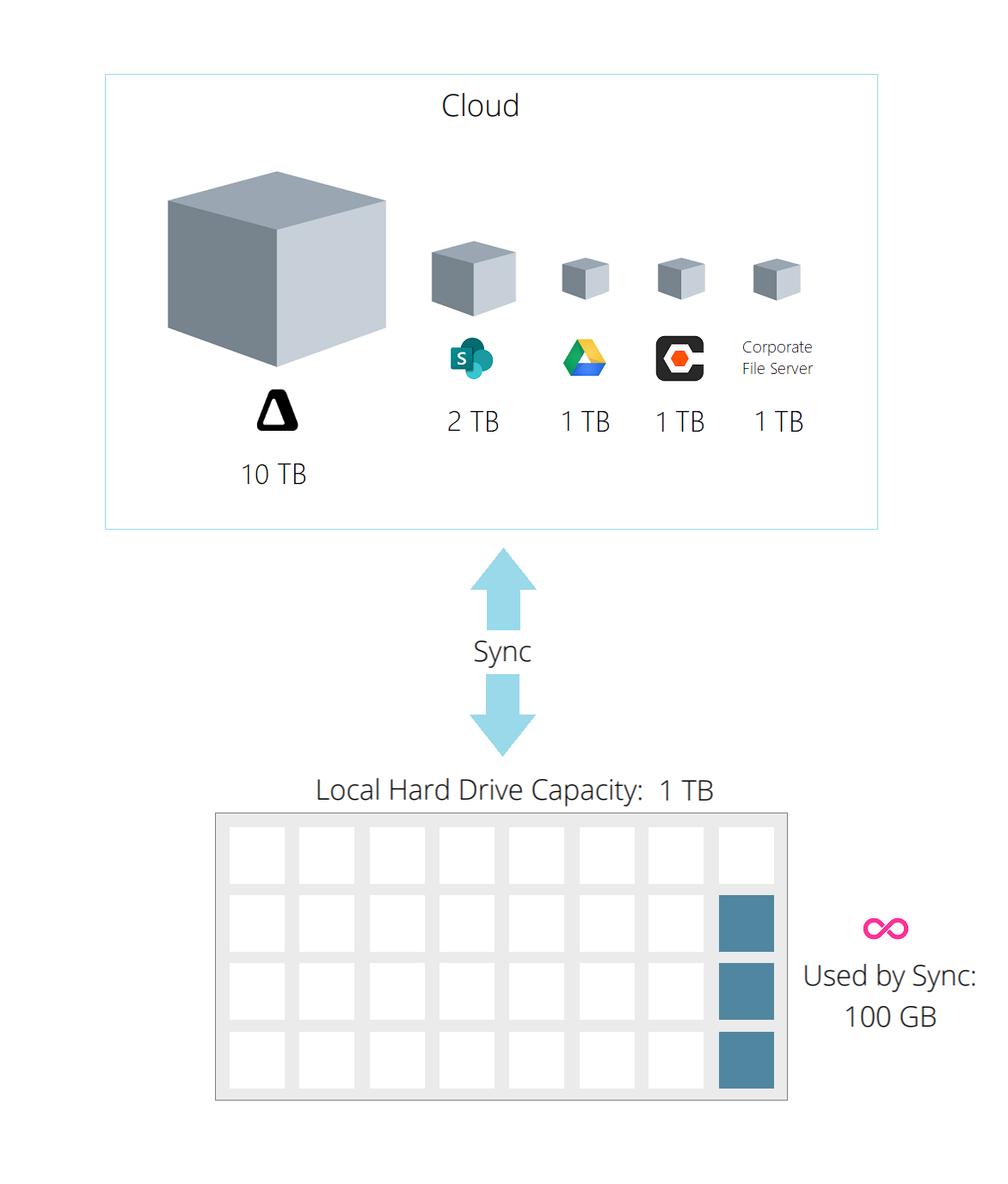 Ready to try Odrive?
Click on the button below to get started today! Or request a demo from our sales team by contacting
sales@odrive.com
. We'd love to hear from you.